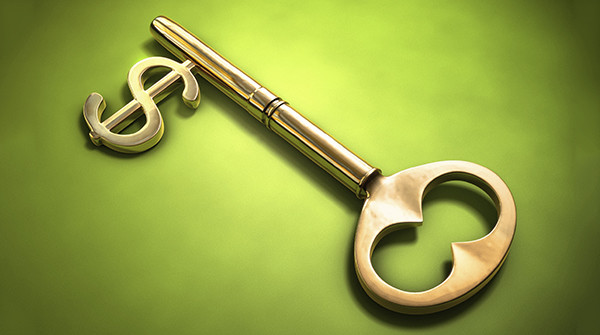 As the leader, it's your job to motivate your team, show them where to go, and set the tone for your company. When done right, there's no stopping what you can accomplish. When the opposite is true, though, everyone is miserable—including your bottom line.
The good news is that great leadership can be learned. For Dave, it began by asking himself, What are the fundamental principles that caused us to win? Those principles became his company's core values, which are still followed by every team member today. The even better news is that these fundamental principles will work for any business, including yours. Check them out below.
Every individual around you, whether a family or team member, customer, vendor or even your competition, is a human being—not a unit of production. They should feel valued and treated with respect and kindness, even when it's someone who is not in your good graces at the moment.
Quick Tip:
Simply follow the Golden Rule: Do to others as you have them do to you.
In his book Thou Shall Prosper, Dave's friend Rabbi Daniel Lapin says God is inordinately pleased when we are obsessively, compulsively consumed with the needs of others. That's an easy one for your family, but are you applying it to your team members?
Quick Tip:
When you love your team well and treat them like family, they'll act like family.
Everything you do, from work to home to relationships, should be done with passionate excellence. And the same holds true for your team. It all starts with the hire. When you have the right people in the right positions, you can do your best work.
Quick Tip:
Take plenty of time when hiring. At Dave's company, there are at least five interviews with a prospective team member, including one with their spouse.
4. Slow and Steady Matters
A lot of business owners think if they're not growing at astronomical rates, they're not successful. Actually, the opposite is true. The best way to grow your business is to take a lesson from The Tortoise and the Hare. Slow and steady wins the race every time.
Quick Tip:
Make long-term plans and short-term course corrections as you go.
5. Financial Principles Matter
You don't need to borrow money to make it big. Instead, save for what you need and then expand. It lowers risk and minimizes mistakes.
Quick Tip:
Here are four principles we follow for those big-ticket items:
Always pay with cash
Rent until we can pay cash
Outsource to avoid going in debt
Buy high-quality used
6. A Higher Calling Matters
When you and your team play for something much bigger than yourself, you play much harder and smarter. Find the why of what you are doing and repeatedly share it with your team.
Quick Tip:
The easiest way to let your team and others know you are doing work that matters is through your mission statement. It lets everyone know what you're about, why you exist, and what you're trying to accomplish.
Following these six core principles is the first step in becoming a great leader—one who others will follow without hesitation. It's the only way to truly win.